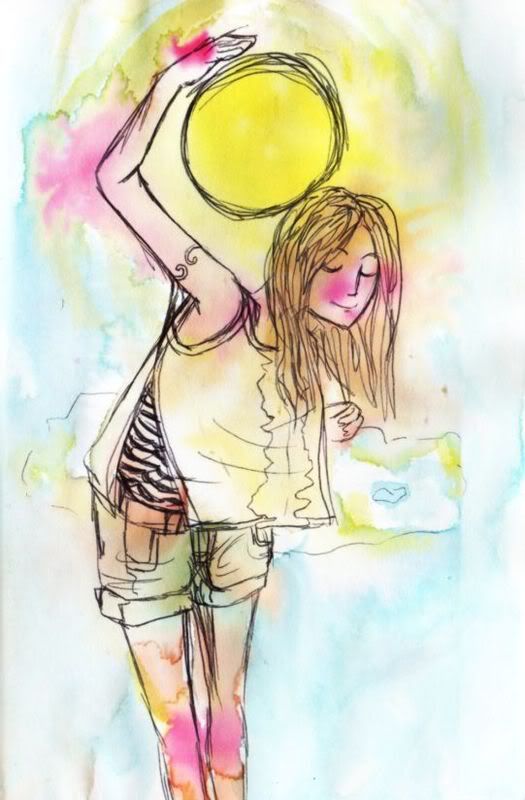 1. You all probably thought I abandoned 'Go Smoke a Goat', right? Well I've been trying my best to stay away from the computer but, I figure I'll visit every so often or so.
2. Avalon: The beach was very nice but the water was too cold for my Dad and Steve, pansies. I also got a tatoo with my mother (henna, my father would KILL ME), a lizard for me and a Celtic knot for her. GUESS WHAT!!! There is now a plastic lobster, life size, living at Fort Denisevicz! If you are ever in the Avalon area eat at Quahogs, it's DELICIOUS!! If they're serving Mako Shark, ORDER IT!!!!
3. Shark is yummy.
4. Do you love the sun?
5. Shoujo manga is addicting... be very careful when you read scanlations...
Sukidayo,
Papey